SUNSETTLED presents:
Imagine a world where youth makes a stand in not settling for anything less. This is a space where we do our part to seed action for sustainability, for a second market to support eco-friendly practices, and to showcase positive change.
---
Latest Updates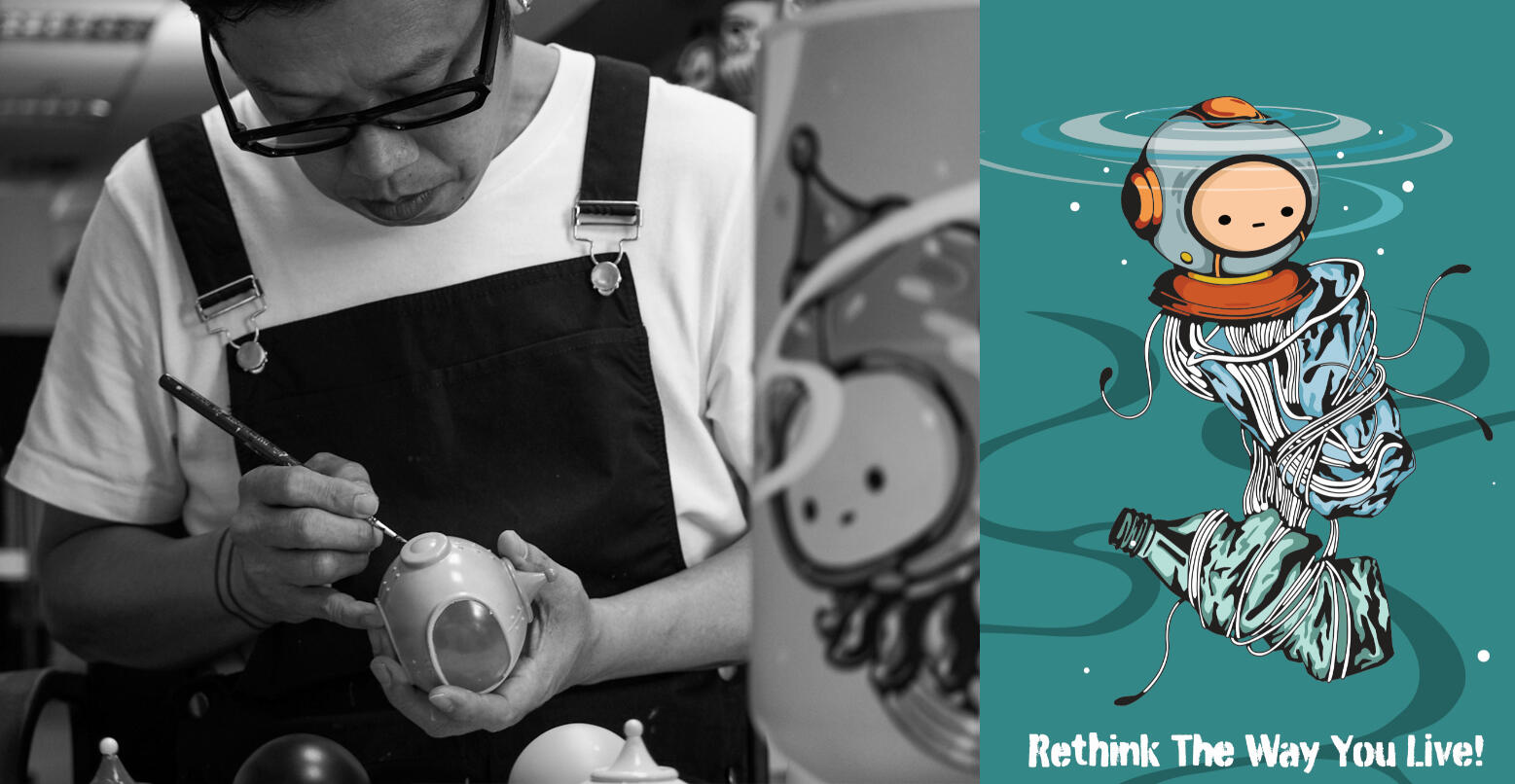 Welcoming JELILO @ SUNSETTLED - Lester Lim's artistic style expresses his childlike side with a hint of humour in the delivery, and the message also revolves around the concept of time. His artworks usually exude a light vintage vibe yet they are awash in colour. Lester founded Gagatree with his wife Yang, as a creative shop focused on designing unique products with an Asian touch. Gagatree creations are available in shops and museums around the world, including New York's Museum of Art.In 2018, Lester (aka Lesdoublewood) embarked on art toy design, and has not looked back since. To date, he has successfully launched OBOT and JELILO. With his team of Gagatree artists, Lester organised his first show 'OBOT Keyology' at ARTNOW Gallery, Raffles Hotel, in November 2021.He also held a solo Jelilo exhibition at Blaxk Gallery in Singapore and Shout Gallery in Hong Kong this July and August - a milestone in his creative journey.CHECK out Lester's unique JELILO Sustainable Art Toy Exhibition at SUNSETTLED : 16 - 18 Dec at Youth Park (Sneak Peeks releasing soon!)
Visit: Gagatree Instagram Page
Welcoming Yang @ SUNSETTLED - Yang is a multi-faceted artist with an unquenchable curiosity for new, inventive experiences.In 2018, Yang and her Gagatree artists started the OBOT line. Her inaugural group show 'OBOT Keyology' took place at ARTNOW in 2021. Yang then embarked on ceramic sculpture, creating her signature OOJA - a whimsical concept of a brave little girl who wants to positively impact the world. Her OOJA creations are a hit among collectors during exhibitions. Yang also collaborated with art-toy creator Lesdoublewood, featuring an exclusive OOJA-Jelilo creation at the latter's first solo show 'Coming Full Circle' at BLAXK by ActionCity in 2022.Pushing the boundaries once again, Yang has risen to the challenge of creating a line of sustainability wear for BE@RBRICK in the SUNSETTLED project by Republic Polytechnic (supported by the National Youth Council). Currently, Yang is working on a surprise creation, to be unveiled at her upcoming show in 2023.
CHECK out Yang's unique Sustainability Outfits for the JELILO Art Toy Exhibition at SUNSETTLED : 16 - 18 Dec at Youth Park
SEE YOU SOON! =)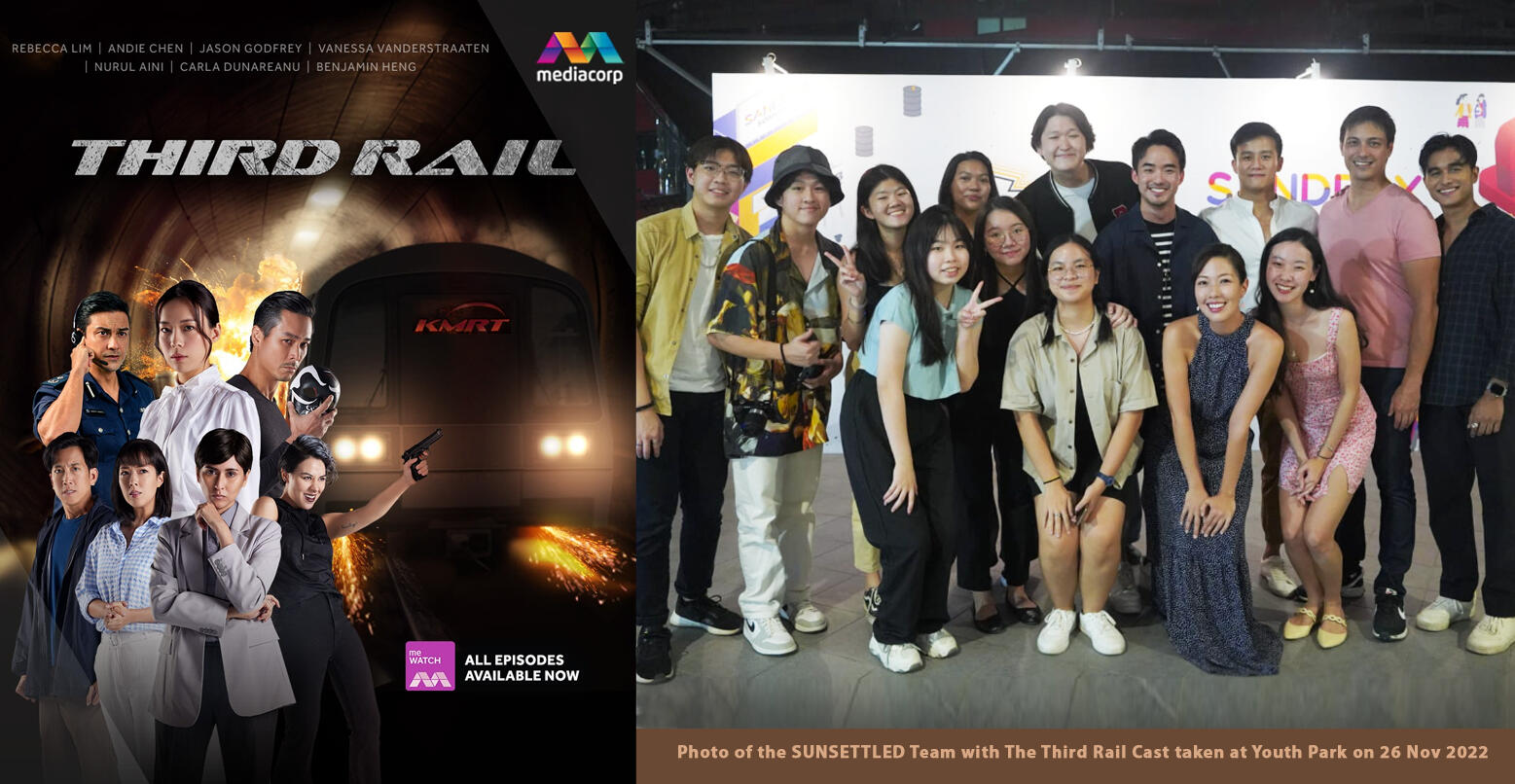 Completed! - Casts of The Third Rail, currently the most watched local English thriller-actions series on meWATCH, made an appearance at the Somerset Youth Park showcase on 26 Nov.Participants met Jason Godfrey, Vanessa Vanderstraaten, David Matthew, Lim Shi An, Brian Ng, and Ky Tan, and found out more about what goes behind the screens! All 12 episodes of Third Rail are now out on meWATCH.Visit: Mediacorp Instagram Page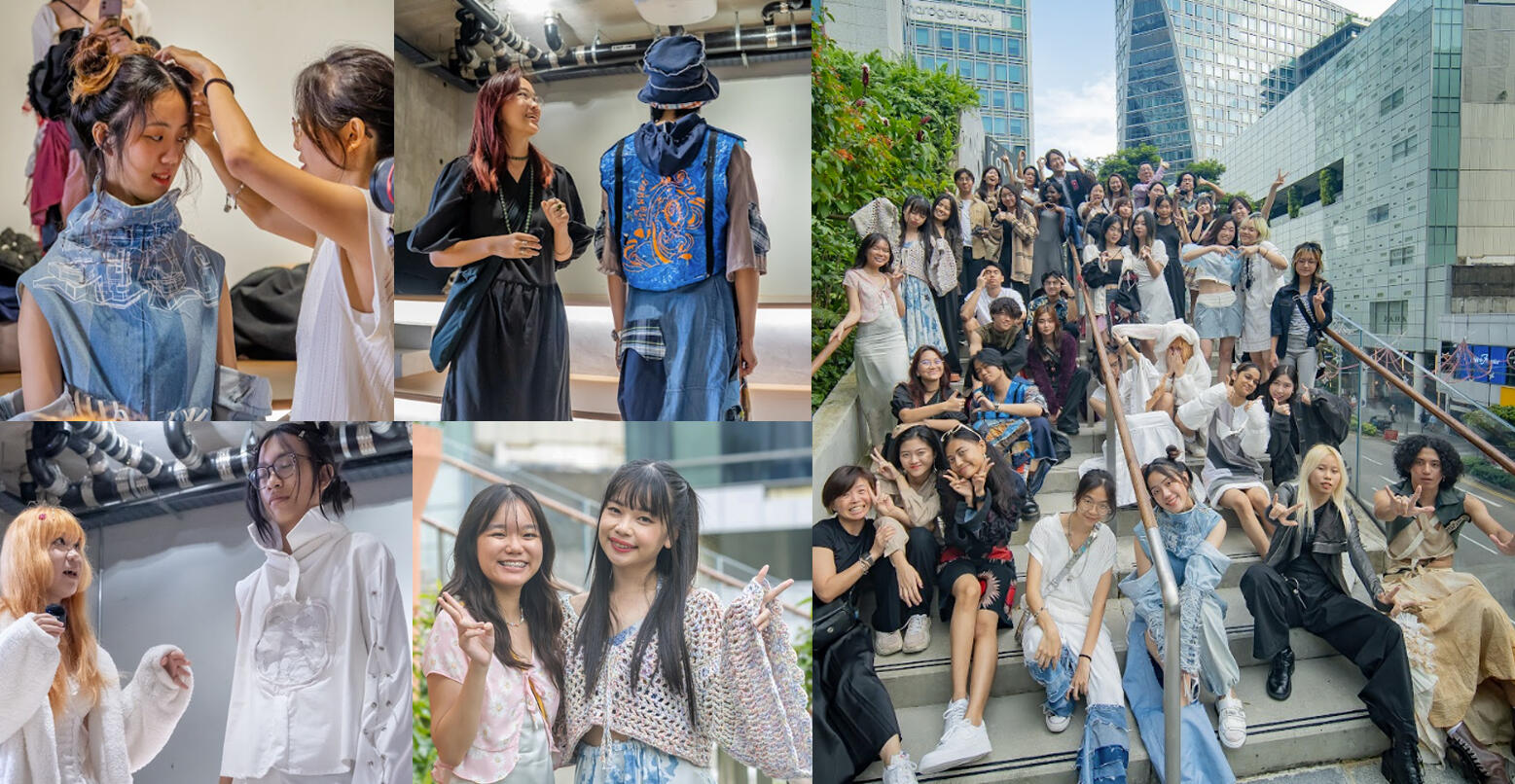 Completed! - Sneak previews on the NewWALK Fashion Showcase at CoCoon Design Orchard and Somerset Youth Park! Student Designers from Temasek Polytechnic collaborated with our SUNSETTLED Team from Republic Polytechnic for this cross-poly youth fashion showcase!Excited to catch the post-production content? Check out the NewWALK Instagram Page as we'll be releasing the videos and photos soon!Visit: NewWALK Instagram Page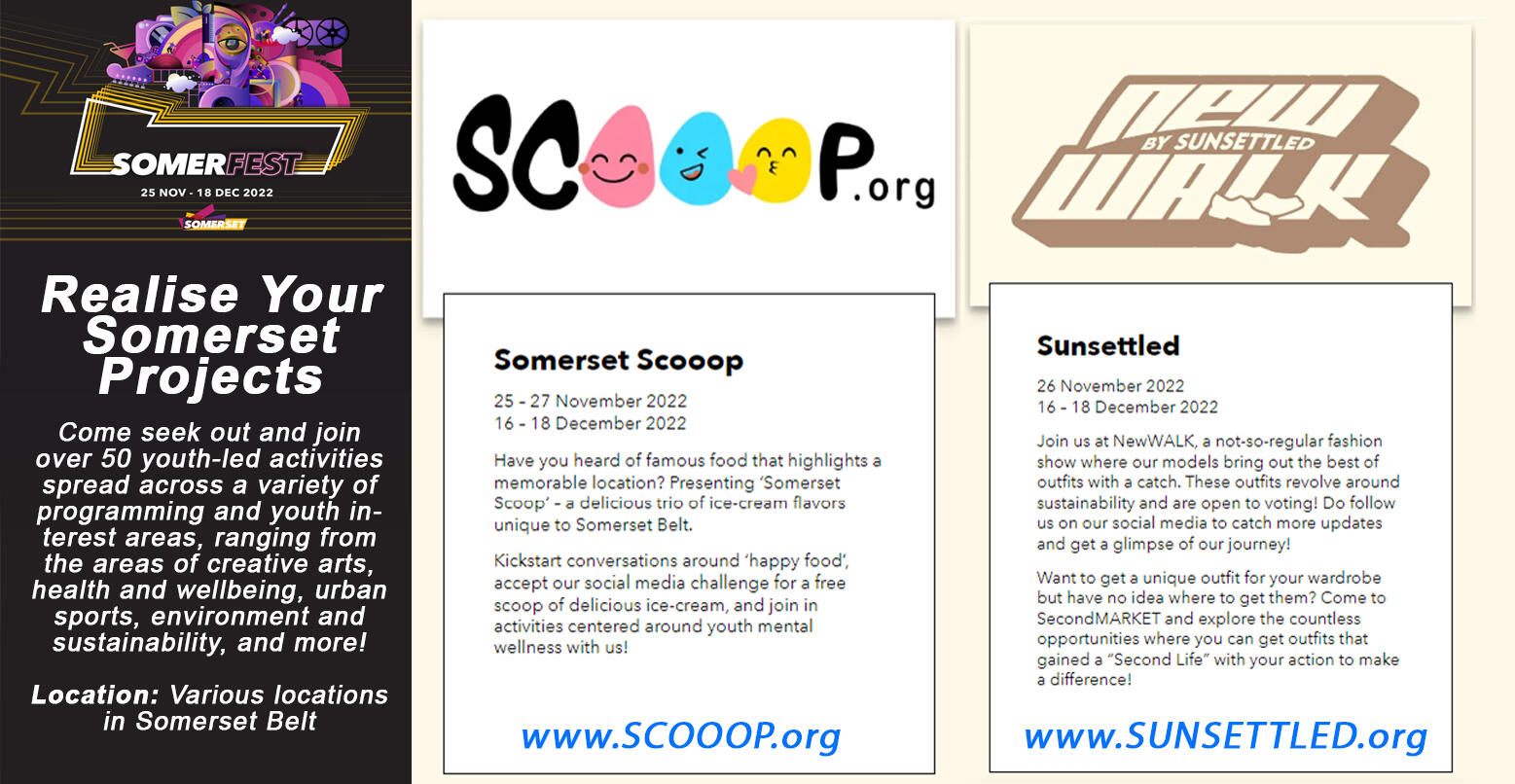 See You SOON - Check out our exclusive Premium Icecream Partner SCOOOP.org who will be creating a special icecream to celebrate our SUNSETTLED programmes! Join us this December 16 - 18 at the Youth Park Somerfest SUNSETTLED showcase!Visit: SCOOOP Instagram Page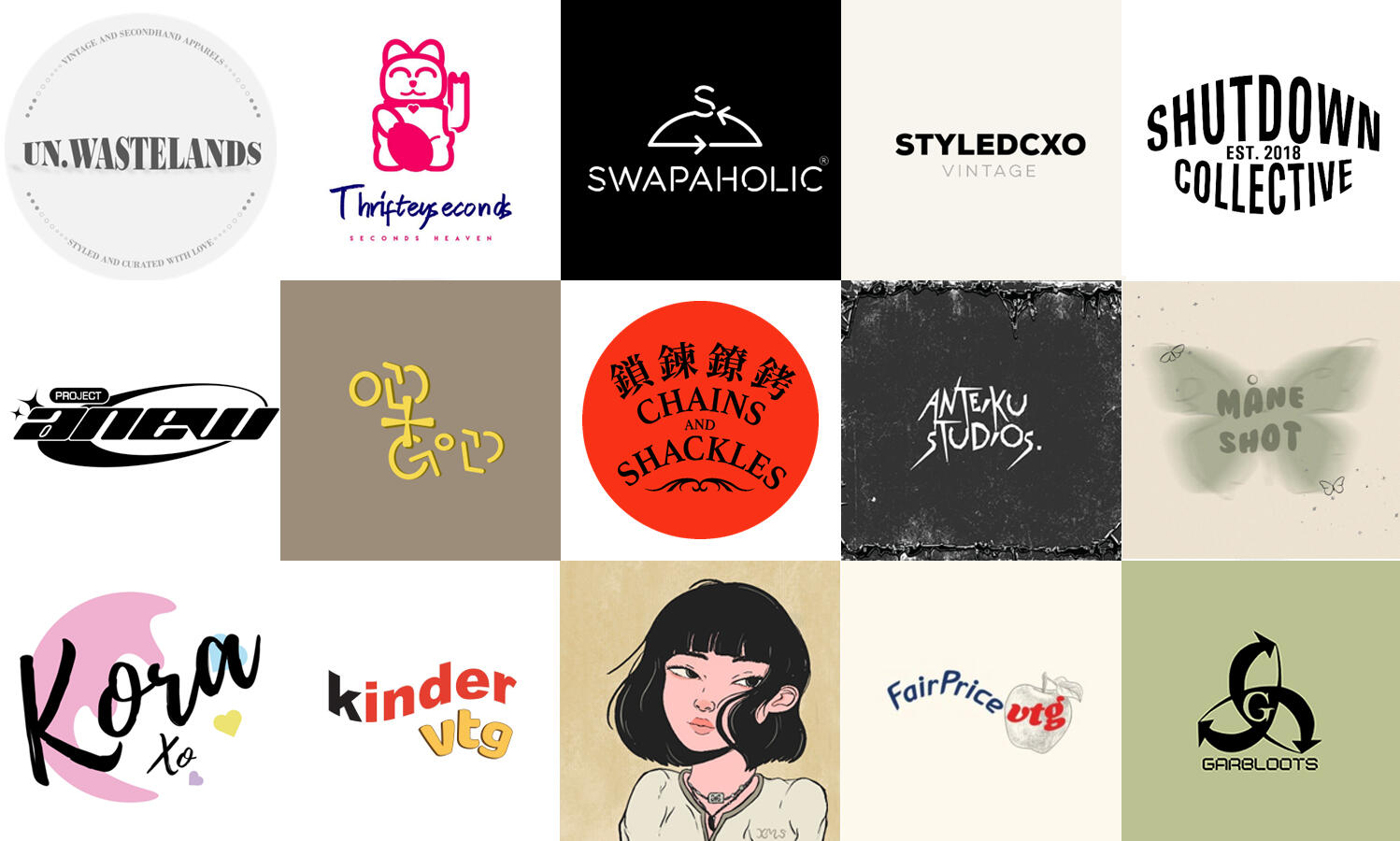 SecondMARKET Booth Partners are in - Check out our exclusive list of SUNSETTLED flea market booth partners who'll wow you with a wide collection of pre-loved, locally sourced, sustainable fashion and accessories, coming your way this December 16 - 18 at the Somerfest SUNSETTLED showcase!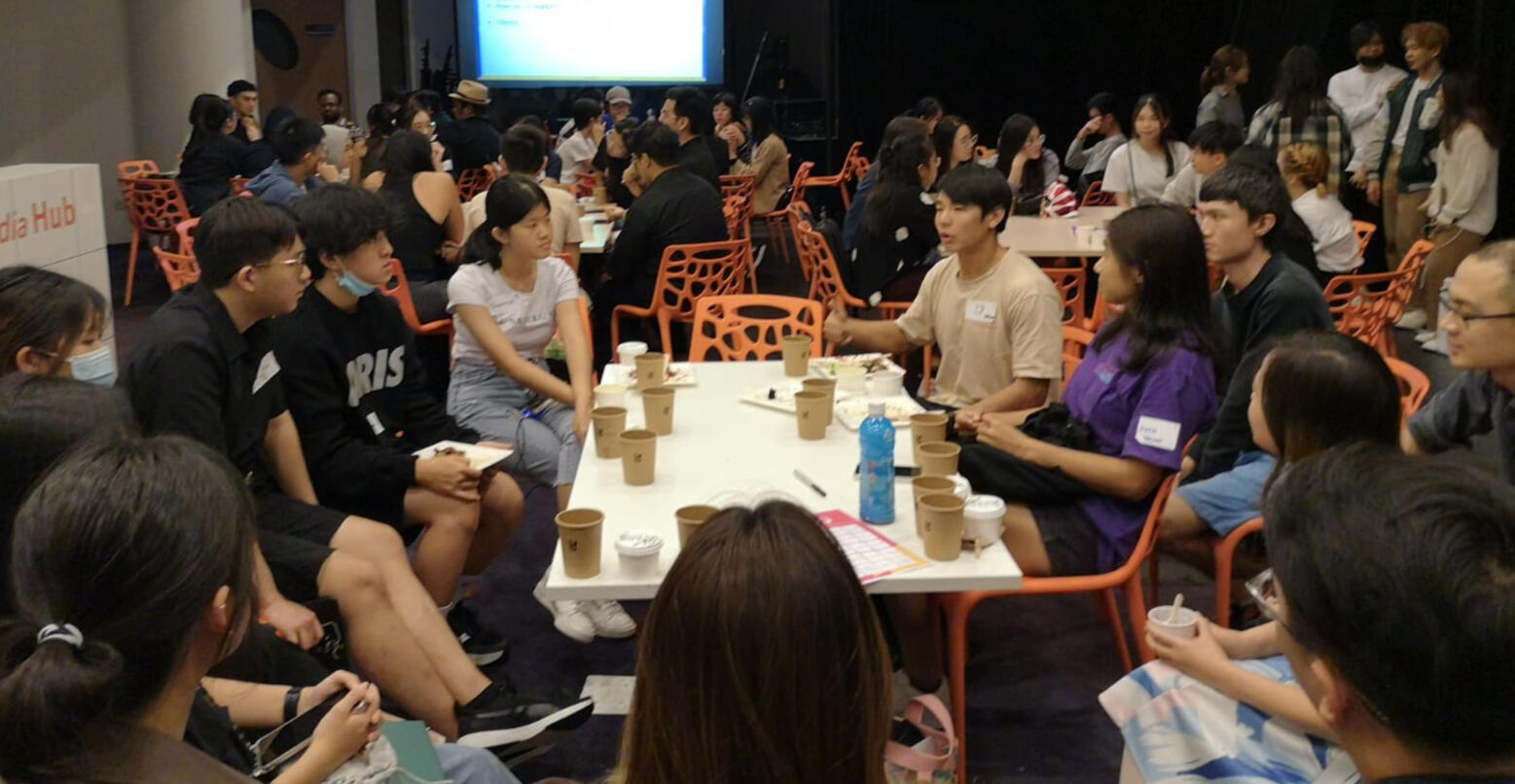 RYSP Networking Event at SCAPE - Team SUNSETTLED met with other passionate project owners at the Realise Your Somerset Project Networking event, held at *SCAPE MediaHub. Exciting plans ahead as we forged new collaborations, discussed plans for a VIP Pass engagement, and shared how we're reaching out to local sustainable partners and designers for a whole-of-community support towards sustainable fashion.
---

Welcome to SUNSETTLED
There are 2 initiatives under the SUNSETTLED Project @ Youth Park.The first initiative, SecondMARKET, brings youths to a sustainability-themed flea market where you can hunt down great buys, explore social-media-worthy experience zones, and redeem a taste of our specially curated icecream in an outdoor Christmas bazaar.The second initiative, NewWALK, encourages youths to walk the talk with a fashion parade showcasing sustainable outfits (and accessories pairing), street photoshoots and videography, and VIP exclusive redemptions for our eco-fashion enthusiasts.Please meet our SUNSETTELD Team!
Meet our Emcees!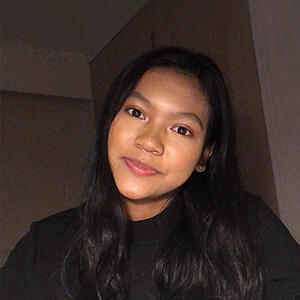 Emcee: Hi there, my name is Syaura! I believe that the fate of Earth is in our hands. We must protect it in everything we do, down to what we wear. Up to now, consumers have not had many options to both be fashionable and environmentally sensitive. This project can fill that gap.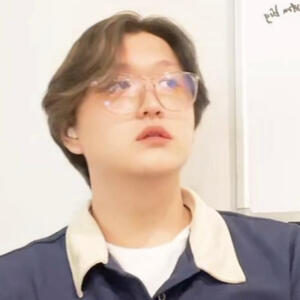 Emcee: Hey! i'm Sage and i'm from RP Radiate909. I think that a good outfit can boost a person's day. I've always loved fashion but recently, the consideration to support sustainable fashion has been rising and I would love to know how to be part of this cause. Other than these, I write songs, dance, and create content too.
Sneak Previews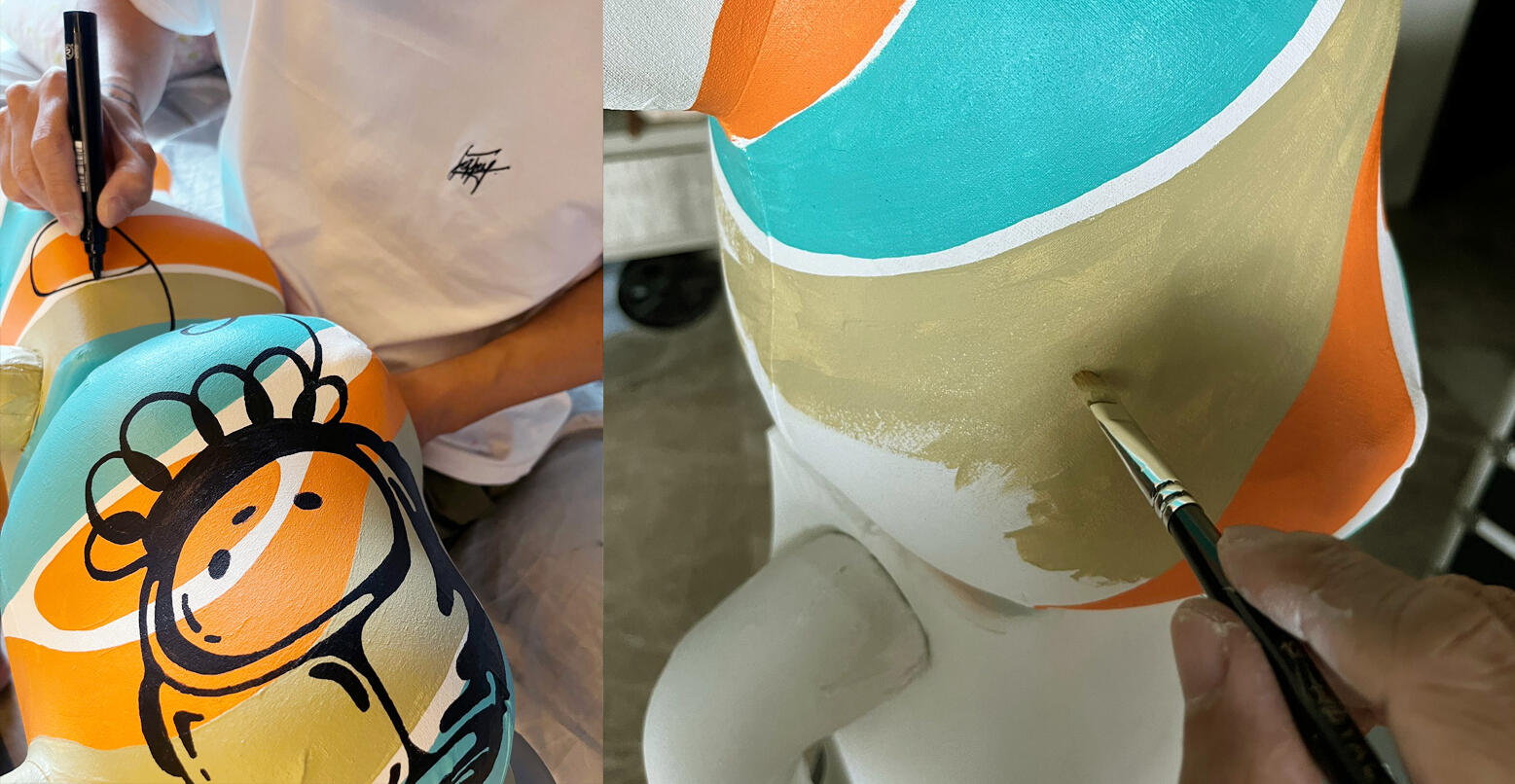 Sustainability X Art-Toys? - A familiar silhouette, a new lease of life. Have you ever wondered how art, pop culture, and collectible designer toys can be transformed into an action statement for sustainability?Here's a sneak peek behind the scenes for our SUNSETTLED Sustainable Art-Toy Exhibition featuring "JELILO by Gagatree"Excited? Visit: Gagatree Instagram Page
---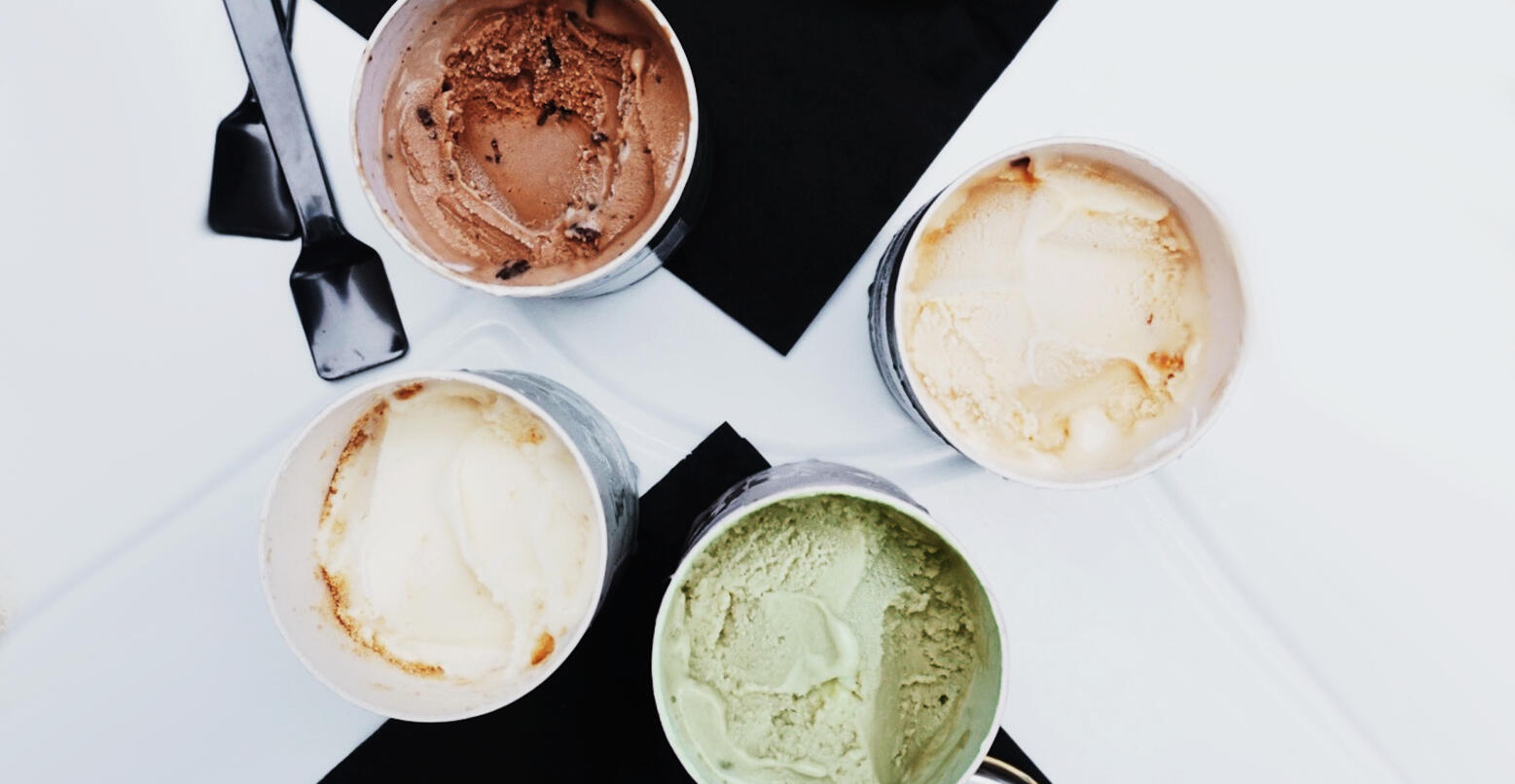 Screaming for FREE Icecream? - This is our happy way to celebrate your action towards sustainable fashion! Join us on 16, 17, and 18 December at the Somerset Belt - Youth Park and claim your free premium icecream!The Flavours are "Houjicha Matcha Swirl", which is aligned with our SUNSETTLED 'Brown' and our cause for sustainability 'Green'.Sounds Cool? Visit: SecondMARKET Instagram Page
---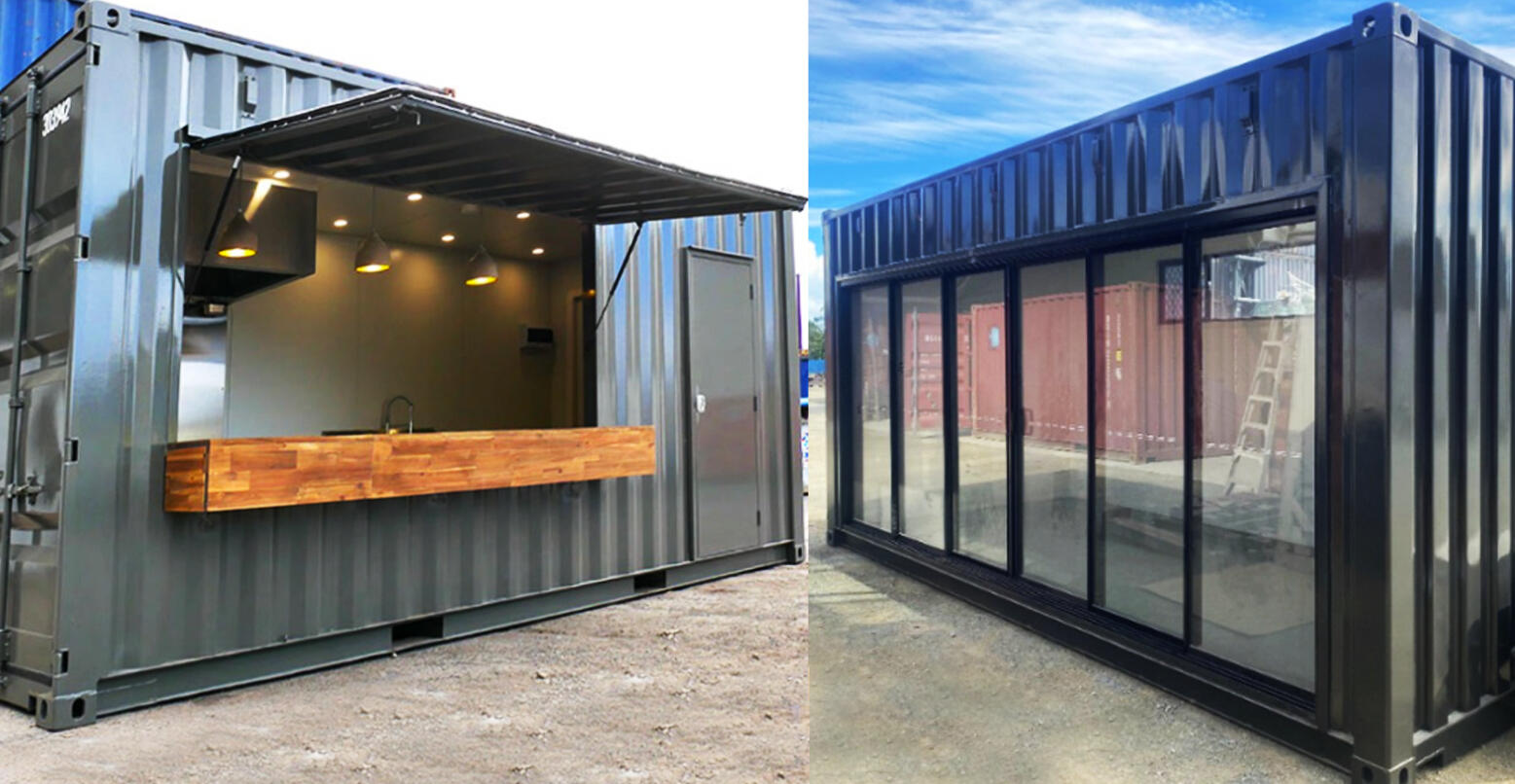 Can't Contain Your Excitement? - Be part of the SUNSETTLED experience! Join us at our End-of-The-Year Holiday flea-market, and walk away with awesome outfits to jumpstart a refreshing new year! 2023, here we come!The 16 SecondMARKET Booth Partners are "Kindervtg, Shutdown Collective, Chains And Shackles, Just Cargos, Oldplusgold, Kora.Xo, Garbloots, Styledcxo, xms_store, un.wastelands, Fairpricevtg, Mane.shot, Project Anew, Swapaholic, Anteiku Studios, Thriftyseconds"You heard this first at our Sneak Previews! Check back soon to catch the latest news!
Visit: SecondMARKET Booth Partners Page
---
Completed! NewWALK Fashion Showcase on 26 Nov at CoCoon Design Orchard | Somerset Youth Park!
Curious About Our Youth Designers? - 10 Student Designers from Temasek Polytechnic collaborated with our SUNSETTLED Team from Republic Polytechnic for this cross-poly youth fashion showcase!Excited to catch the post-production content? Check out the NewWALK Instagram Page as we'll be releasing the videos and photos soon!Visit: NewWALK Instagram PagePlease meet our talented Designers from Temasek Polytechnic!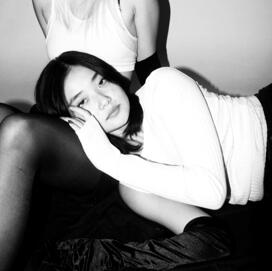 Venice Goh is currently a second-year fashion student at Temasek Polytechnic who aspires to be someone who can connect with people through her garments and push through the norms. She's passionate and always willing to learn different ways to construct a garment that speaks to the world.
Collection: THE ABNORMALITY was heavily inspired by the birth defects due to agent orange. Venice wanted to raise awareness for it and let everyone know that the effects of agent orange still exist. Her garments included prints that represent gene mutation, spinal defects by gathering, and many other details which define "THE ABNORMALITY".
She used scrap fabrics from previous projects and shredded old T-shirts to make black yarns. I also used techniques like silkscreen printing to create prints on the garment.

---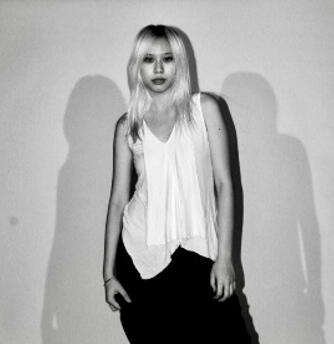 Supha is currently a second-year fashion student at Temasek Polytechnic studying apparel design and merchandising. Her design motto has always been "live to create," and in creating things with passion and honesty. Supha pushes herself by creating designs that test both her technical abilities and her creativity.
Collection: UNDERWATER RAGE addresses issues of class disparity and considers how marine life is adjusting to the intrusion of rubbish into their habitats. In this design story, marine life evolved, slowly developing into war machines by scavenging through litter and digesting toxic waste. Through these mutations, Supha hoped to highlight the major issue of the ocean and waste pollution as well as raise consumer awareness of what they may be throwing into the ocean.
She used methods such as coffee dye and rust dye to create the different shades of brown in the skirt and top.

---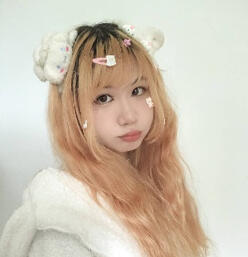 ADA is currently a second-year fashion student at Temasek Polytechnic specialising in Fashion Design. She strives to break boundaries and create garments that evoke people; whether it be positive or negative. Her hope is to etch my name into this world with my pieces. If not, She plans to try again in the next life.
Collection: UNNAMED was inspired by the progression of streetwear in a dystopian society where the world has succumbed to a toxic haze. It speaks of the causes and effects of air pollution not only on an individual but on fashion. ADA wanted to push herself by limiting the colour palette I could work with so anyone who sees it could let the silhouette, details, and asymmetry pull them in.

---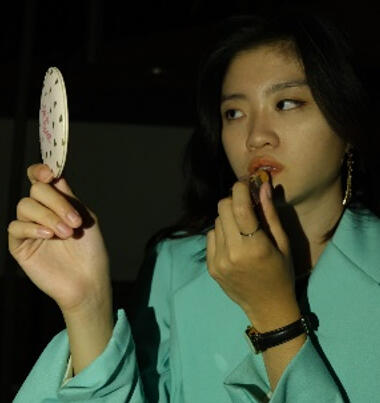 Yu Wei is studying Apparel Design of Merchandising (ADM) at Temasek Polytechnic. She aspire to bring her imagination and ideas as a designer, to aid the moving wave of fixing the global environmental crisis. While doing so, Yu Wei hopes her works will bring earnest connections to a global audience.
Collection: VOLCANO - LUNG KILLER represents how human activities have led to various forms of air pollution and nature is sending a fiery message to the living. The eruption of a volcano can kill the insides of the living with its boiling toxins. Through the garments, Yu Wei wants to portray nature's fiery blinding lava spilling through the cracks, sending a warning of the repercussions.
The flow of chiffon on the sides of the jacket top is made up of smocking techniques. The "LUNG KILLER" graphic is developed from organic food dyes and silkscreen printing. The red prints on the shorts come from the use of Cricut, introducing new textures in textiles.

---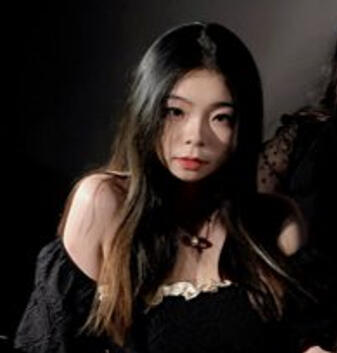 Shen An's proclivity for fashion design has always been constant and is the most inexorable thing that she has insisted on, ever since she was young. After her O'levels, Apparel Design & Merchandising became her unequivocal choice. Shen An believes that fashion is her most anticipated future and that conviction is where her incipient dream-chasing begins.
Collection: THE REVENGERS depicts how humans in their selfish pursuit of materialistic goals, caused inevitable damage to the environment. They would often tear down trees and threaten animal lives. These would relegate the helpless animals into a dark cycle of damage, and a new concept of reverse characterisation is born. In these artworks, the "victims" are taking revenge - suggesting that humans are now at the mercy of the once-subjugated animals
The skirt construction is made of different thrift garments, recycled and cut in various shapes, and draped organically - giving new life to unwanted garments.

---
Xuan Wen is currently a second-year fashion student at Temasek Polytechnic. She is interested and constantly intrigued by the natural beauty of clothing and will continue to discover new avenues and aspects of fashion.
Collection: THE BERSERK CITY considers the dire effects of deforestation, making planet earth edge closer and closer towards an emergency environmental hazard, "THE BERSERK CITY-BY THE NON-COMPOSMENTIS LAB" reflects an artificial dystopian imagination of a future planet with no greenery or trees in sight. We could thrive solely on extensive laboratory researched and developed technology, but at what cost?

---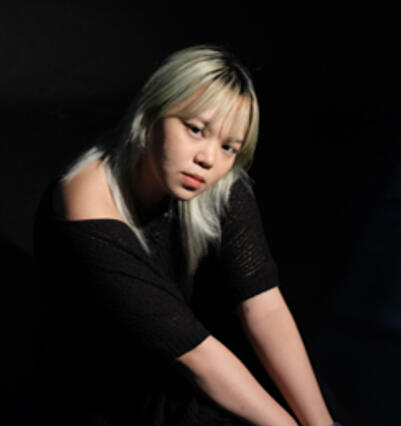 Matilda is a Year 2 fashion design student at Temasek Polytechnic who aspires to help people see the beauty in design, inspire people to see things from a different perspective and encourage people to look past the surface and look for its deeper meaning. She wants to be a designer that helps people to grow as individuals that think for themselves and be unique.
Collection: DEVOLUTION is a story that takes a different insight towards ocean pollution, focusing on how jellyfishes help to absorb microplastics and in turn reduce the plastic that causes pollution. It also showcases how negatively plastic pollution has affected our waters and increases the public's empathy and awareness toward sea creatures and how ocean pollution affects them. As such, Matilda's collection highlights the emotions of jellyfish's fear and helplessness in this world, as they devolve and change due to their horrible environment, as plastic slowly consumes them on the inside and out.

---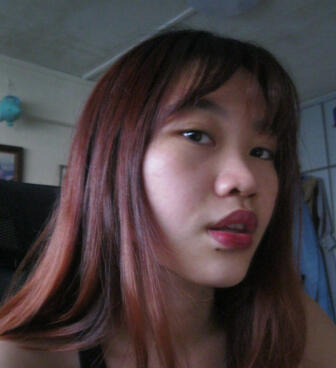 Chelsy is a passionate fashion design student, presently looking to elevate and develop the skills needed in the fashion industry. She aspires to use clothes as a medium of storytelling, be it something personal or issues she feels very strongly about. Chelsy wants to change the fashion industry by promoting more ethical and sustainable methods and leading the industry in a new direction.
Collection: HUMAN BOAT is a common phrase used in Thai media when reporting about fishing slavery in Thailand. Reading articles on forced labor in the fishing industry in Thailand, especially in Southern areas, made Chelsy guilty and disappointed about eating seafood and potentially supporting companies that violate human rights and exploit workers. She wants this look to bring attention to a problem involving morality, human rights, and animal rights.
---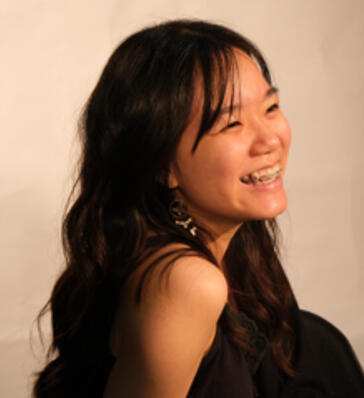 Cecilia Anne is currently pursuing her Diploma in Apparel Design and Merchandising. Designing clothes enables her to express herself and she enjoys using different mediums to create clothes, such as sewing and crochet, in this outfit. Ceilia's other hobbies include singing and musical theatre, and one of her dreams is to become a costume designer in the future.
Collection: IGNORANCE IS BLISS Sometimes finding the light amidst the difficult situations where many aquatic creatures are suffering because of waste pollution in the sea is hard. At times, being unaware makes it easier to deal with this discomfort, to pretend that everything is fine. Through this idea of almost childlike behaviour of being uninformed and living in a false reality bubble, Cecilia wants to convey the message that sometimes, it is okay to take the back seat and live unaware of the bad for a little while.

---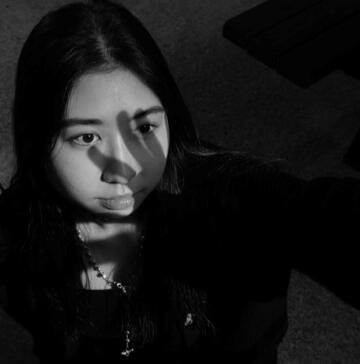 Jamaine is currently studying for her diploma in Apparel Design and Merchandising at Temasek Polytechnic, specialising in Fashion design. In every creative process she makes, Jamaine aspires to step out of her comfort zone. The satisfaction of seeing her creations and ideas come to life is what keeps her going. She hopes that her designs have a chance to live to tell the world about their stories.
Collection: A LOOK INTO THE FUTURE In hopes of raising awareness of the corruption of air pollution towards our environment, this collection was inspired by the structure and colours of aeroplanes. The theme surrounds aviation and a futuristic concept. As of this day and age, eco-friendly cars are available in the market, however, there is no sustainable air travel currently and it is best not to fly to be truly sustainable. Jamaine's focus on aviation in this project envisions how aeroplanes will still be a contributing factor to air pollution in years to come.

---
Join Us at SecondMARKET on 16 - 18 Dec at Somerset Youth Park!
Check out our SecondMARKET Booth Partners! - It's a whole-of-community effort as founders unite to bring you an awesome end-of-the-year sustainable fashion showcase at our exclusive SomerFest Flea market. SCAN THE VIP QR CODE (Coming Soon) to reserve your complimentary welcome gift, and collect it onsite during our event!
Updates every week? - Our team aims to bring you the latest updates, as we ramp up towards the SUNSETTLED project showcases. Please visit us again as we journey together towards a sustainable future.
Coming Soon! Please visit us again!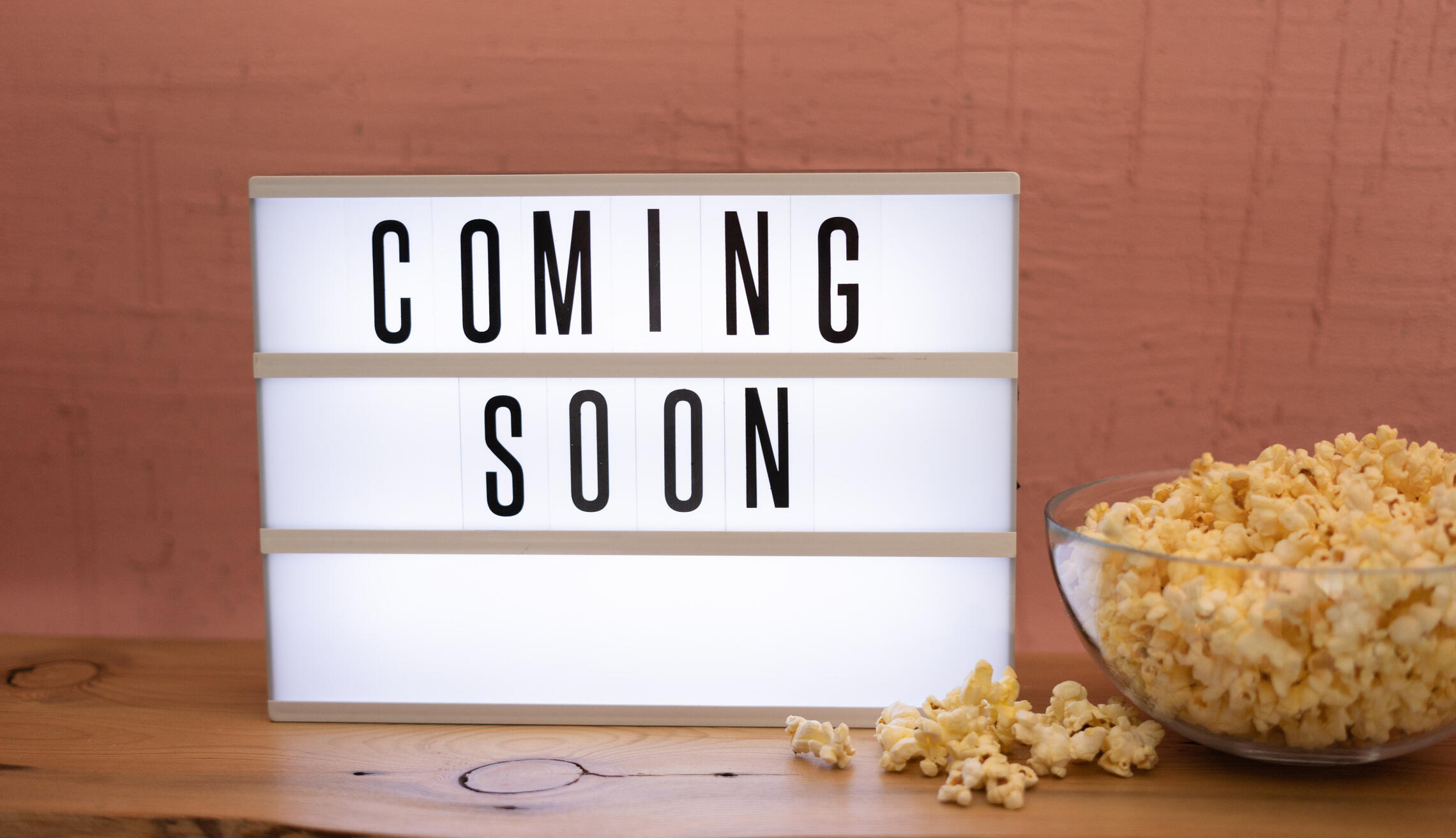 Updates every week? - Our team aims to bring you the latest updates, as we ramp up towards the SUNSETTLED project showcases. Please visit us again as we journey together towards a sustainable future.
---
Thank you for supporting SUNSETTLED!
Follow Our Instagram for Updates and Cash Vouchers!
Details to be shared through our posts.Visit: SUNSETTLED Instagram page